André de Waal MSc, MBA, PhD (1960) is Academic Director of the HPO Center, an organization which conducts research into high performance organizations. He is a guest lecturer at Vrije Universiteit Amsterdam and Erasmus University Rotterdam, and visiting fellow at Cranfield University (United Kingdom).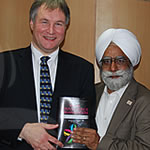 As an independent boardroom advisor and researcher, Andre has advised over 250 global organizations on performance management and high performance issues. His consultations with his client companies and professional management associations span five continents with touch points in the USA, Europe, Asia and Africa.
André has published over two hundred fifty articles and twenty-five books. His articles have been published
worldwide by British Academy of Management, Management Online Review, Business Strategy Series (Emerald), Chief Learning Officer, Leadership Excellence, MSNBC.com, and many more.
André has conducted several years of scientific research, examining 290 international studies and analyzing studies in 50 countries involving over 1,470 profit, non-profit and government organizations. The results of his study into the success factors of High Performance Organizations are found within the pages of his latest book 'What Makes A High Performance Organization'.
Download chapter 1 and 2 of What Makes a High Performance Organization for free (PDF)
I met André in 2007 when I was engaged in a major turnaround. The HPO methodology provided a perfect means of benchmarking where we were, telling us what good looked like, the things that we really needed to focus on, a target to aim for and the means to measure our progress – excellent. On a personal basis I really enjoyed working with André, bright, perceptive and always challenging – always adding further polish to the HPO mirror!
Awards & Recommendations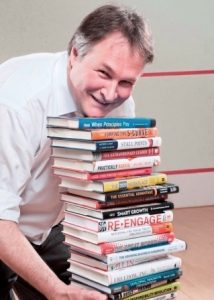 André has been selected as one of the Dutch Masters in Management, ten people who have influenced management thinking in The Netherlands the most in the past decade. In 2009 and 2012 André received the Highly Commended Award from the International Journal of Productivity and Performance Management. Especially his research into high performance organizations and high performance leadership attracts a lot of global attention.
View the list of all publication by André de Waal.
The HPO research by André de Waal has the advantage of being practical and extremely easy to implement. His study shows immediately which knobs you need to tweak in order to improve performance.
We found the process to be incredibly valuable. Dr. de Waal's definition of a High Performance Organization should be the world-wide standard.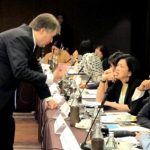 Speaking Topics
André's global research (both academic and practical) has made him a well-known global speaker, who combines humor with practical and challenging information. Some of his speaking titles are:
Creating high performance organizations: The determinant factors
A shortage of time demands a strong focus on what really matters in order to improve the performance of your organization. André de Waal did 5 years of scientific research, an analysis of 290 studies, practical research within 1,470 organizations in 50 countries. The result: 5 HPO Success Factors that directly impact long term success. This presentation challenges managers and leaders to focus on what really makes their organizations long-term high performers.
Excellent Quality of Management/Leadership
All managers on every organizational level have to be of top-notch quality to achieve excellent results. Managers maintain trust relationships with employees, treat smart people with respect, creating and maintaining individual relationships with employees, encouraging belief and trust in others, and treating people fairly. Managers work with integrity and are a role model to others. This presentation helps people to recognize the success factors of these High Performance Leaders.
Successful Strategic Performance Management
To become a world class organization, a world-class performance management process and system are a must. Strategic performance management can be defined as the process that enables an organization to deliver a predictable contribution to sustained value creation. A world-class strategic performance management process consists of excellent performance measurement systems and the right performance driven behavior. There is a growing conviction among managers that traditional performance management methods are flawed and insufficient for keeping competitive in today's technology driven information age. This presentation provides the framework necessary for developing a world-class performance management process.
André de Waal has done a wonderful job in researching high performance scientifically and then turning his findings into tangible ideas that managers can use immediately.
Contact Details
As part of the launch of his new book (What Makes A High Performance Organization – Five Validated Factors of Competitive Advantage that Apply Worldwide), André de Waal will conduct a global book tour covering Europe, Asia and the US. For more details, information and booking André for a lecture or presentation, contact Marco Schreurs or call us on 0031 – (0)35 – 603 70 07.
Culture is very important at HPOs and the HPO research by André de Waal provides us with a tool for thinking in terms of the long run.
[youtube]https://www.youtube.com/watch?v=m2fyTxizE6M[/youtube]