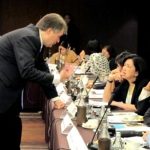 Awareness and Discussion within Your Management Team
Active, customized workshop on topics such as: 'High Performance Organizations', 'High Performance Leadership', 'Improve your Management', 'HPO and Best Ideas', 'High Performance Partnerships', 'Drive for Excellence', etc..
An inspiring workshop interlaced with pertinent examples.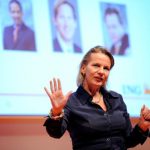 Target group: Companies and institutions (or organizational units) that want to know more about high performance and want to actively work on this topic. Management teams, boards of directors, departments and organizational networks use the HPO Workshop.
Recent clients: Hewlett-Packard, Bagels & Beans, Cofely GDF Suez, Kendrion, ING, Pearle / GrandVision, Atrion Networking Corporation, Swagalok, Air France KLM, Dutch Central Bank, etc.
For more information about the HPO Framework, our lecturers, HPO Experts, workshops and Master Classes, please contact us (vink@hpocenter.com or T. +31 (0) 35 – 603 70 07).